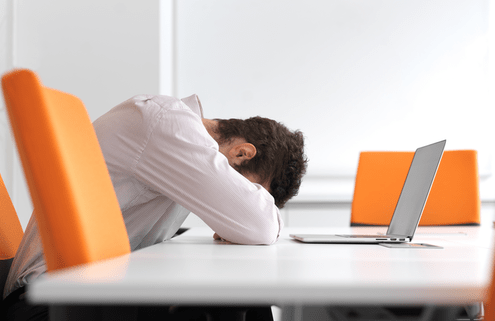 Applications have changed significantly over time. They are now used for almost every type of program or position that requires a selection process. However, with so many factors at play, applicants are less likely than ever to complete the application they've started.
An article in TIME stated that:
The average attention span for the notoriously ill-focused goldfish is nine seconds, but according to a new study from Microsoft Corp., people now generally lose concentration after eight seconds, highlighting the effects of an increasingly digitalised lifestyle on the brain.
These days we've reached a record high, with more applicants abandoning their submissions due to length and complexity. This is a problem we see across several industries. From grant management, awards, scholarships, and many more. If you find yourself becoming increasingly frustrated as to why you seem to collect so many incomplete applications, you need to ask yourself these three questions:
How accessible is my form?
How long is my application?
Can my applicants save their submission online?
---
1) How accessible is my form?
The vast majority of applicants start their search online. It makes complete sense that applications not offered online or on mobile devices will see fewer applications. If you're not online, your program will not have enough visibility to pull in a large number of completed applications.
We speak to many clients who are still using the traditional approach. They accept applications either in person or as a downloadable PDF or word document. This old-fashioned approach can leave potential applicants trawling through your website. Or worse, they're forced to find time to get to your office to pick up a paper application.
Why are you demanding candidates to go through a lengthy and tedious process? Traditional paper or downloadable applications increase the number of frustrating tasks. They are filling in the basic details, copying and pasting, formatting, printing, scanning, mailing etc. Are you really surprised applicants aren't willing to jump through these hoops?
With an online submission management system like Submit, you allow applicants to fill in your form from any device anywhere. Increased visibility instantly. A more accessible system will also make the process easier, encouraging a higher completion rate.
2) How long is my application?
We are all guilty of it. Trying to cram all the questions you can into one form.  With our guidance, a client increased their completion rate by 45%. How? By asking 50% fewer questions.  Moreover, by making that application accessible online will significantly increase your completion rates.
Remember you are fighting for their attention!
Filling out a time-consuming application and answering pages of questions requires commitment and focus.  Two things that decrease after a certain amount of time spent.
Not only will an extensive application process cause applicants to leave out information or skip questions. It can also lead to a lower number of submissions altogether. If you're wondering why you're not getting the results you're looking for, take a look at your application process and see where you can help save your applicants the most valuable thing in the world. Their TIME!
3) Can my applicants save their submission online?
We've already determined that a lot goes into an online submission like an application. Nonetheless, If you've managed to streamline your application workflow online and removed some of the manual work, you're definitely on the right track! However, if you require more than just basic information, it may take your applicants some time to gather it together.
Allowing your applicants to save their progress and pick up later offers them the opportunity to complete their application at their pace. By allowing more time to finish the application, the applicant can spread out their workload, and more attention devoted to each question. We know from extensive experience this will result in more complete applications. We know from extensive experience this will result in more complete applications.
Ever lost work on a computer because you didn't save as you go? Can you remember how that felt? The ability to save applications along the way also mitigates that risk and can discourage applicants from starting over. The more straightforward and accessible you can make the process for your applicants, the better results you'll see.
If you think it's time to streamline your online submission process or you're interested in more ways to modernise your current workflow and review process, talk to one of our senior solutions specialists today who will guide you through the process to see if Submit is the right fit for you.
https://submit.com/wp-content/uploads/2018/11/Incomplete-Applications.png
400
495
Dee Butler
http://submit.com/wp-content/uploads/2020/10/Copy-of-Final-brand-01-300x88.png
Dee Butler
2018-11-05 17:04:07
2020-04-29 16:06:19
Ways to decrease incomplete applications